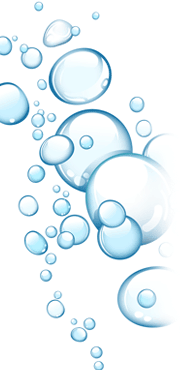 Serving all of Orange County and most of L.A. County
1/2 & 1Liter Bottles to 3 & 5 Gallon Bottles
The Best Bottled Water Delivery Service in Orange, CA
Welcome to Paradise Drinking Water, the best spring, purified, and alkalized drinking water delivery service for the lowest prices in Orange. We provide the highest quality, best tasting drinking water available, with the added benefit of affordable, convenient delivery right to your Orange home or office. All the drinking water we offer is under 5 parts per million total dissolved solids, which translates into almost 100% pure H2O!
H2O is our most important nutrient, which is not surprising considering it constitutes 70% of the human body. At Paradise Drinking Water, we believe that such an essential element of our lives should be available in the purest quality with the greatest convenience and affordability, and this is what we offer our Orange water delivery customers.
We offer complete water delivery services to Orange, the greater Orange County area and most of L.A. County. Our professional delivery people are courteous, punctual, and available at all times during business hours by cell phone. All of our employees, both on site and in the field, are passionate about the taste and quality of our drinking water and are ready to serve our Orange bottled water customers.
And we offer more than bottled water delivery; see our selection of water dispensers available for rent, including new Watersafe coolers. Together with Watersafe bottles, Watersafe coolers are the improved, sanitary water dispensing system that keeps your water at its cleanest. Feel free to browse the rest of our site for more information on our delivery services, water products and affordable pricing. And don't hesitate to call us with any questions you have—we're happy to serve our Orange water delivery customers.
Reasons To Choose Paradise Drinking Water as Your Orange, CA Service Provider
Paradise Drinking Water has earned many accolades, both for the superior quality of our bottled drinking water and our excellence in customer care. Listed below are some more great reasons to sign up with Paradise Drinking Water today to receive the best bottled water and delivery service serving Orange.
We offer the lowest regular price in Orange County for 5 gallon bottles of spring and purified drinking water and the quality and taste of our water is second to none.
Paradise drinking water is so pure, it always tests under 5 parts per million (ppm) total dissolved solids (TDS.) To give you an idea of how low that is, average tap water tests between 400 and 600 ppm. All of our professional and friendly drivers carry purity testers so that you can test your Paradise drinking water when it's delivered and see the TDS reading for yourself.
We use the most advanced bottling and purifying equipment in the industry. Even though it's more expensive, we use stainless steel construction at our facility because it makes a big difference in the quality of our bottled drinking water. Even so, our prices remain the most competitive in Orange and beyond.
All of our electric coolers are Watersafe Coolers, the most sanitary bottled water dispensing system available. The FDA has highly recommended Watersafe Coolers for bottled water consumption. At Paradise Drinking Water, we offer our customers a selection of these state of the art bottled water coolers at the most competitive prices. Click here to learn more about our Watersafe Systems.
We provide volume discounts to all our high-usage Orange bottled water delivery customers.
All our courteous, professional, Orange water delivery drivers are available by cell phone during business hours, so you can reach them whenever you need to with any changes, questions or concerns.
Here's the best part: we give all new Orange residential water delivery customers THREE FREE BOTTLES to start service, and we give all new Orange business water delivery customers FOUR FREE BOTTLES + the first FOUR WEEKS COOLER RENTAL at NO CHARGE! Current Orange water delivery customers who refer new customers get two free bottles as a thank you for their referral.
Water Products
Best Bottled Spring Water Service in Orange, CA
We get our 100% natural spring water fresh from select springs on Mount Palomar in the Palomar Mountain range, located in northern San Diego County. Our bottled spring water begins as rain and snow that undergoes a natural filtration process. The water absorbs the natural minerals that give our bottled spring water its delicious taste, finally collecting in aquifers that feed springs at lower elevation.
This superior quality, great tasting bottled spring water is ready for delivery directly to your Orange home or office. By federal law, bottled spring water must be entirely from the source and cannot be altered, and we adhere strictly to these standards. We are fully licensed and regulated by both the state of California and the FDA. At Paradise Drinking Water, we are committed to bringing the fresh taste of mountain spring water to our Orange bottled water delivery customers at affordable prices.
We offer our new Orange bottled spring water delivery customers free spring water so you can try before you buy. We give new Orange residential customers three free bottles, and new Orange business customers four free bottles plus the first four weeks' cooler rental free!
Best Bottled Purified Water Service in Orange, CA
We purify our water with the most advanced and comprehensive water purification technology available. Our purified water undergoes a rigorous, multi-step purification process, and the water we bottle at the end of this process is nearly 100% pure H2O. We prove this with purity testers every day: our purified water has down to 5 parts per million (ppm) total dissolved solids (TDS.) To give you an idea of how little that is, tap water has between 400 and 600 ppm.
This amazing purified water is available for delivery right to your Orange home or office. You won't pay more for outstanding quality with Paradise Drinking Water. We offer the lowest prices for bottled purified water delivery service to Orange. And we give our new Orange bottled purified water delivery customers free purified water to start. New Orange residential customers receive three free bottles, and new Orange business customers receive four free bottles plus four weeks' cooler rental free!
Best Alkalized Bottled Water
Water Service in Orange, CA
There's so much to say about this revolutionary alkalized water, we encourage you to check out the Alkalized P9+ water page for additional information. The following is an introductory overview of the process and some of the many benefits of Alkalized Paradise P9+ drinking water.
Our Alkalized P9+ water starts out as purified water. Then electrons are added to the water in order to alkalize it. This makes the water a strong antioxidant that hydrates your body on a cellular level. Alkalized P9+ water changes the state of your body from acidic to alkaline, converts free radicals into antioxidants, purifies toxic cellular environments and truly hydrates you. You might think such advanced technology with such incredible health benefits would cost a fortune, but at Paradise Drinking Water we deliver alkalized bottled drinking water right to your Orange home or office for affordable prices comparable to the cost of our other bottled water.
If you've never tried Alkalized P9+ water before, take advantage of our introductory offer of free alkalized bottled water for new Orange customers. New Orange residential customers receive three free bottles of water, and new Orange business customers receive four free bottles plus four weeks' cooler rental free!
Water Coolers in Orange, CA
Paradise Drinking Water offers our bottled water customers a selection of water dispensers for use with our three and five gallon bottles. These include our Watersafe coolers and our porcelain crocks with oak stands. Watersafe coolers are splash-proof and spill-proof water dispensing systems that eliminate the need for handling the neck of the bottle, meaning hand germs are no longer transferred from the neck to the water inside the cooler. These coolers also eliminate the risk of slipping on spilled water. In addition, Watersafe coolers are designed to stay clean over time. For more information on the convenient and sanitary Watersafe system, click here.
Our Watersafe coolers are available with hot and cold taps, or room temperature and cold taps. Our porcelain crocks are available decorated with hand-painted designs or without, and come with an oak floor stand.
Pay in advance for 1-year cooler rental and get a 30% discount. This adds up to a total savings of $62.40 for a hot and cold Watersafe cooler, $35.10 for a room temperature and cold Watersafe cooler, or $13.65 for a crock and stand.

Paradise Water is proud to use recyclable bottles and to provide
contact information for all communications (see our Contact Us page)
We Proudly Accept:





You can pay online at paradisedrinkingwater.com and use PayPal
Special Offers
New Customer Promotions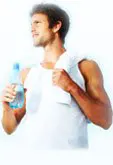 New customers receive three free bottles of water-not one per month with the purchase of an additional bottle per month like other companies, but the first three bottles absolutely free with no time commitment. That's how confident we are you will love our product and our service.
Sign Up Now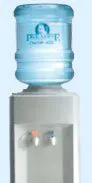 First Month Free
Sign up today and get a
FREE water cooler rental
your first month of service!
Sign Up Now
Reviews
Just received our first order last week. I had SO many questions as I've never received water delivery service before and also had never ordered alkaline water as well. Sarah was patient and answered my questions over a couple weeks until I finally decided to go forward and begin service. The water cooler they brought is nice and works well. The water tastes amazing! The delivery was quick and smooth. I will update this as time goes on. So far we are are happy but it's only just began.
Read More
Paradise Drinking Water's
Alkalized P9+ water
Acidic to Alkaline
Free Radicals to Antioxidant
Dehydrated to Hydrated
A Toxic Cellular Environment to Purified
Lower Vibration to Higher Vibration
Unhealthy to Healthy!
Paradise Drinking Water's Water Products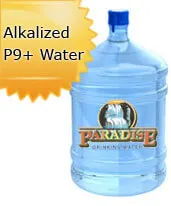 5 Gallon P9+
Monthly: $13.95
Annual Contract: $13.45
Pre-Paid*: $12.95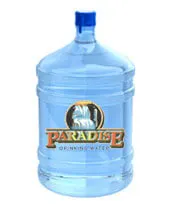 5 Gallon Purified
Monthly: $8.45
Annual Contract: $7.95
Pre-Paid*: $7.45
---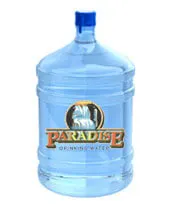 5 Gallon Spring
Monthly: $9.45
Annual Contract: $8.95
Pre-Paid*: $8.45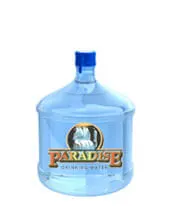 3 Gallon Purified
Monthly: $6.70
Annual Contract: $6.20
Pre-Paid*: $5.70
---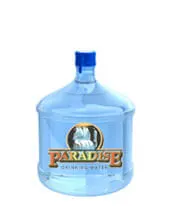 3 Gallon Spring
Monthly: $7.70
Annual Contract: $7.20
Pre-Paid*: $6.70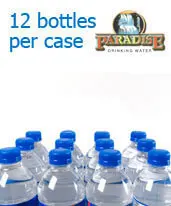 1 Liter Purified
Monthly: $10.80 + CRV
Annual Contract: $10.30 + CRV
Pre-Paid*: $9.80 + CRV
---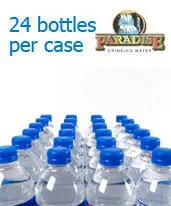 1/2 Liter Purified
Monthly: $10.80 + CRV
Annual Contract: $10.30 + CRV
Pre-Paid*: $9.80 + CRV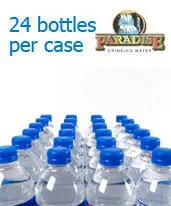 1/2 Liter Spring
Monthly: $10.80 + CRV
Annual Contract: $10.30 + CRV
Pre-Paid*: $9.80 + CRV
---
Paradise Drinking Water's Coolers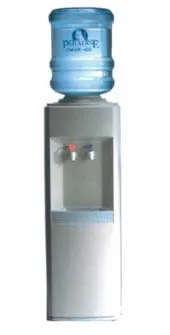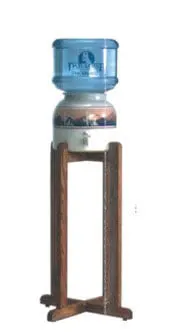 ---
Paradise Drinking Water Orange
92865, 92866, 92867, 92868, 92869
Area code (714)

Paradise Water is proud to use recyclable bottles and to provide
contact information for all communications (see our Contact Us page)
We Proudly Accept:





You can pay online at paradisedrinkingwater.com and use PayPal